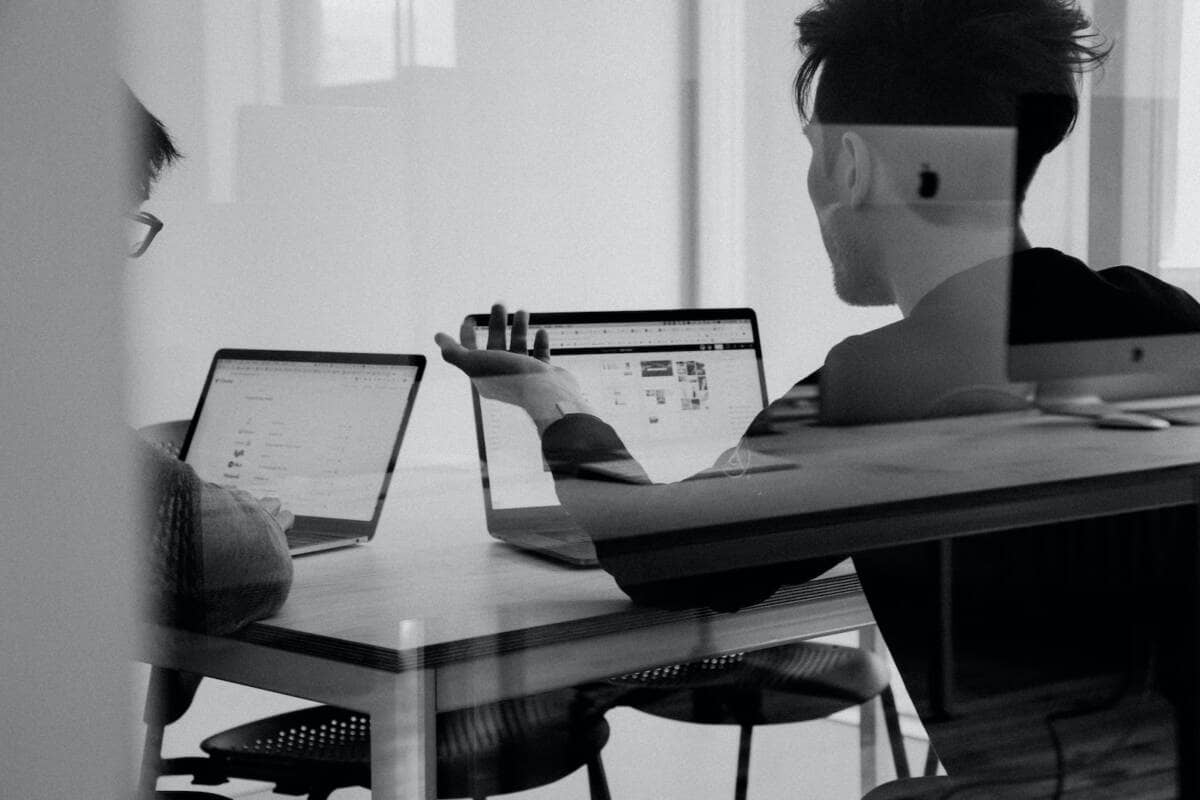 UNLIMITED
NO CONTRACT


PRODUCT DESIGN

USER RESEARCH

STRATEGY

USER STORIES

WIREFRAMING

MVP DESIGN

IDEA VALIDATION

UI/UX DESIGN
We give startups the product experience you need, with a simple zero risk monthly subscription.
CLIENTS
SAVE TIME
Spending too much time learning new skills and building smooth workflows for your new project? What if you could leverage an expert product leader who's done it all before?
Maybe you need to learn how to assemble a team. Maybe it's a smooth new UX for your killer app. Or a new marketing strategy, perhaps? Just chill, we got this.
EXPERTISE
TRUE
STORY
That's our team with Brad & Angie at the Oscars. We were producing a major digital activation for Twitter at the last minute. It had tens of millions of retweets.
No matter how challenging your project is, we have probably handled something even crazier before.
REVIEWS
"Iterated's founder Ben Miller is a visionary and natural leader. He demands high quality work and he inspires his team to quickly implement creative and cutting edge ideas that drive change."
David @ Deloitte
"The Iterated team possesses a combination of macro vision and a deep understanding of behavior at the single user level. I love their fast, and adaptive method of prototyping, and laying down feedback channels and iterating FAST.
Charles @ Syncerra
"Iterated made us absolutely giddy with their work on our project. Unique, personal, memorable…they were wonderful and a pleasure to work with!"
Maria @ NBC Universal
"Being technically adept, professional and personable is a rare combination, especially in a team as skilled as they are. I'm sure that anyone who has worked with Iterated would agree."
Nicklaus @ Formetric
OUR PROCESS
We work asyncronously, using Figma, Trello, and Slack. Let's avoid regular meetings when possible, and instead aim to save you time and accelerate product growth by roadmapping, analyzing, researching, and iterating.
We break down your roadmap into manageable chunks, and drive positive change on at least one major action item every 24-48 hours.
We onboard your team in 48 hours or less
Assess the current status of your product, workflows, and team
Introduce tools and best practices to improve quality & speed
Suggest action items to optimize and speed development
Organize short and long term roadmap to prioritize for revenue growth
Prioritize and communicate with team to manage task backlog
Analyze product data and iterate on features
Continually gather customer feedback to inform future roadmap
PRICING
Our pricing is based on client size. This is because as teams scale, much more time is needed communicating product and organizational suggestions and getting input from relevant stakeholders.
Also because the impact of our work grows along with your revenue.
STARTUP
Companies under 50 employees.
$5,000 / Month
Pause Anytime
Unlimited Tasks, Daily Progress
ESTABLISHED
Companies with 51-500 employees.
$10,000 / Month
Pause Anytime
Unlimited Tasks, Daily Progress
ENTERPRISE
Companies over 500 employees.
$15,000 / Month
Pause Anytime
Unlimited Tasks, Daily Progress